Services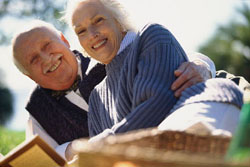 I help people solve their financial challenges and pursue their goals. I find most people already know where they want to be financially and I help them get there by using a total wealth management approach. Each financial component is important individually, but managing them all collectively is vital to pursueing overall financial success.

I can help you invest conservatively, reduce your exposure to taxes, meet your insurance needs, and provide a plan to transfer wealth to your children and grandchildren by providing:
Advice -tax and financial matters
Fee based financial asset management services - for fee-based investment program
Tax-advantaged investing- to reduce your tax liability and let more of your money work for you
College planning- long-term planning to ensure you're ready when your children are
Retirement planning- to design an investment strategy to help you meet all of your retirement goals
Insurance– for wealth preservation
Through regular communication with clients and making investment adjustments as economic or lifestyle conditions warrant, I maintain a constant commitment to putting your financial goals first.
If my philosophy matches yours, I invite you to spend some time exploring this site. I welcome the opportunity to hear from you. If you have questions about your financial situation, please do not hesitate to call or email.